The Best Budget B&B near St Davids and the Pembrokeshire Coast Path
The Old School Hostel
Serving St Davids and the Pembrokeshire Coast Path. If you're looking for an affordable and comfortable place to stay while exploring the stunning Pembrokeshire coastline and St Davids, then look no further than the Old School Hostel in Trefin. This charming B&B has been renovated to the highest standard, making it the perfect base for your coastal adventures
Chris and Sue's Story of the Old School Hoste
When Chris and Sue stumbled upon the Old School Hostel, they knew it was a dream come true. The hostel had been in existence since the 1966s, but it had fallen into disrepair. Chris and Sue saw its potential and decided to take on the challenge of restoring it to its former glory.
Their journey was not an easy one. The hostel needed extensive refurbishment, but they couldn't secure a loan from the banks. Nevertheless, they persevered, and after seven years of hard work, they finally completed all the planned renovations. Today, the Old School Hostel is a cosy and inviting place to stay, with a warm and welcoming atmosphere that will make you feel at home from the moment you arrive.
Accommodation at the Old School Hostel
The Old School Hostel has a range of comfortable and affordable accommodation options, including private rooms and dormitories. The private rooms are perfect for couples or small groups, while the dormitories are ideal for solo travellers or larger groups. All rooms are beautifully decorated and come equipped with everything you need for a comfortable stay, including comfortable beds, fresh linen.
Facilities at the Old School Hostel
In addition to its comfortable accommodation, the Old School Hostel offers a range of facilities to make your stay even more enjoyable. These include a fully equipped kitchen, and a dining area where you can enjoy home-cooked meals. The hostel also has a garden, where you can relax and soak up the sunshine on a warm summer's day.
Exploring the Pembrokeshire Coast
The Pembrokeshire Coast is one of the most beautiful parts of the UK, with stunning cliffs, beautiful beaches, and picturesque villages. The Old School Hostel is ideally located for exploring this stunning area, with the famous Pembrokeshire Coast Path just a short walk away. This 186-mile long trail takes you along some of the most beautiful stretches of coastline in the UK, with breathtaking views and plenty of opportunities for wildlife spotting.
Conclusion
If you're looking for a budget-friendly place to stay while exploring the stunning Pembrokeshire Coast, then the Old School Hostel in Trefin is the perfect choice. With its comfortable accommodation, welcoming atmosphere, and beautiful location, you're sure to have an unforgettable stay. So why wait? Book your stay today and discover the beauty of the Pembrokeshire Coast for yourself.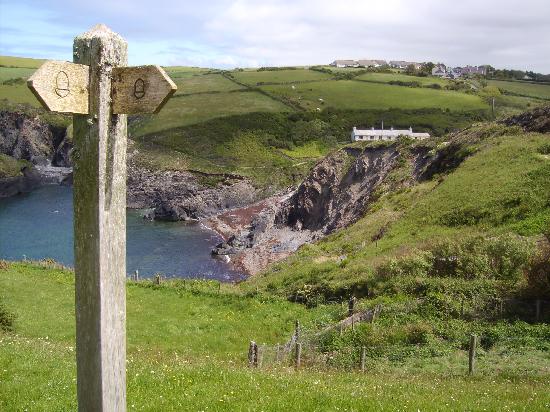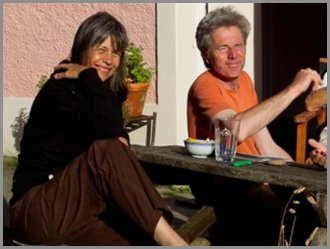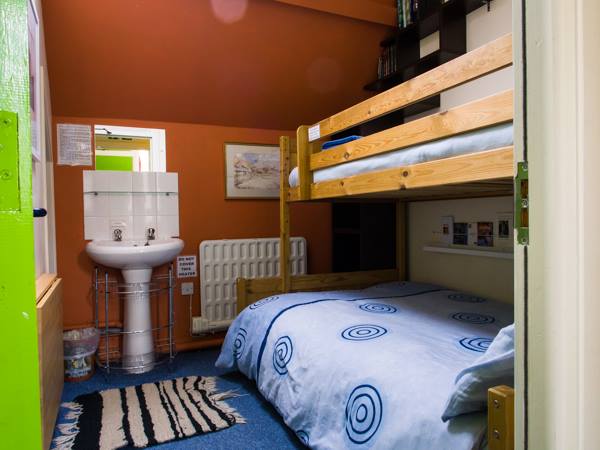 We have rooms that are suitable for one or two people, rooms that can accommodate three people, and rooms for a family of four.
We also have a room that can accommodate up to 7 people.
All the rooms have solar-powered ensuite showers and memory foam mattresses, helping you to have a good night's sleep.
Budget prices, budget accommodation? Not at The Old School Hostel. We try to use, organic, fair-trade, and local produce when possible. The Breakfast is self-service, meaning you pick the time you want to start your day. we offer a good selection of food including eggs, cereal, toast, preserves, fresh fruit yogurt, fruit juice coffee and tea.   Another real plus is that, unlike ordinary B&Bs, you don't have to go out to eat every night; save money by self-catering in our well-equipped kitchen. So, if you're looking for a cheap and cheerful B&B here in beautiful Pembrokeshire, consider choosing us. We're certainly cheap and we're usually cheerful! Bed and breakfast prices start at £35.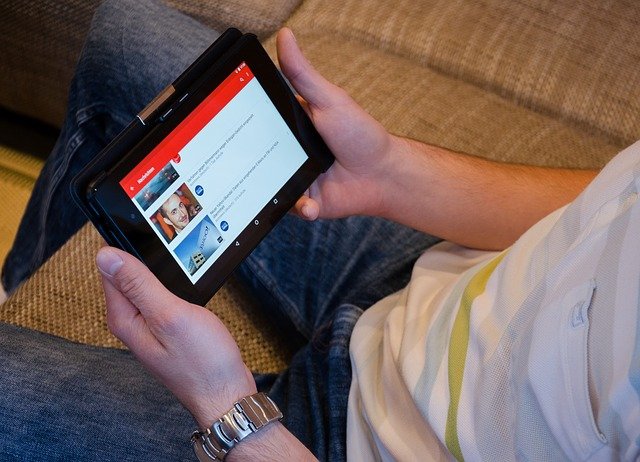 As featured in The Sunday Times Travel Section, The Guardian Online, Coast Magazine, Lonely Planet and The Rough Guide to The Best Places to Stay in Britain on a Budget. We're chuffed to receive so many lovely comments on Trip Advisor. We are super host on Airbnb with 4.9 out of 5 rating Out of a total of 153 reviews we're rated 142 Excellent and 7 Very Good.

Get Started
See if we have vacancies and can answer any qutions you my have