Self Contained Studio Room (Ty Popty)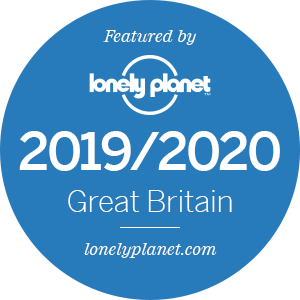 Ty Popty means Bake House in Welsh and our little self contained studio room is where the school dinners used to be cooked many moons ago. It's fully en-suite with a kitchenette and separate from the main hostel building.  We think it offers the best of both worlds, the sociability and facilities of the hostel twinned with the privacy of your own snug holiday home to retire to at any time you choose. So, if you fancy a few days break in one of the world's top coastal national parks head our way. Best of all, a stay in Ty Popty won't break the bank – prices start at £23 per person per night, including a light breakfast.
Cut the waffle? The important bits are underlined!!
You can pay the same prices for a bed in a dormitory at some hostels yet Ty Popty offers so much more than a typical budget room. It features a good quality standard 4'6" width double bed of solid wooden construction and a comfortable memory foam mattress that gently moulds to your shape.  All bedding is included and the bed is made up for guests with a duvet and 2 pillows each. 2 good sized tub chairs, a coffee table and flap down table to dine at form a cosy area to relax in. The kitchenette comprises a sink and double electric hob, a fridge, kettle, toaster and microwave* and it's well stocked with all the cutlery and cooking utensils you will need. There's even a slow cooker so you can come back home after a satisfying day's walk on the coast path to the welcoming aroma of your evening meal there ready for you. There's complimentary tea and coffee too plus your breakfast. There's a vestibule to hang clothes and an en-suite wet room with a shower, loo and wash basin. We try to do our bit to be green and Ty Popty is powered by 100% renewable energy supplied by 'Ecotricity'.
*Guess what the Welsh word for microwave is. Answer below.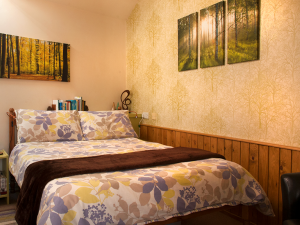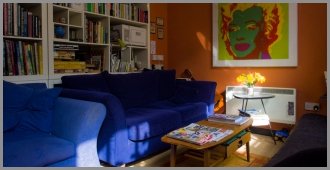 The best of both worlds…
As mentioned in the introduction above, except when the hostel has been booked for the exclusive use of a group (see the small print below) guests staying in Ty Popty have access to the facilities in the main hostel premises. These include the more extensively equipped kitchen with its double oven and gas hobs, the lounge and well stocked library and a drying room. There's table tennis in the adjoining village hall too.
Book Ty Popty and get an extra chair….free!
We stayed in one of those 'Travel Taverns' recently. 2 of us, nice comfy double bed but, amazingly, just one hard plastic chair. As one of us perched on the bed eating our nasty breakfast muffin we mused about whether we'd just been unlucky or whether some accountant had had the wizard idea to save a few thousand quid by only putting one chair in every double room. True, our accountant does get a little dismayed with us at times, but we enjoy giving the corporate world a run for its money – we're just as cheap and hope we've made somewhere that's a whole lot nicer place to stay! Not only do we supply 2 chairs (wow!) and there's free wi-fi reception but we've tried to think of those extra touches – soft blankets and a hot water bottle under the bed, thick quality material for the curtains and blackout blinds that don't let in the light when you're enjoying a lie in. There's a selection of books and short stories on hand and bedside lights to read them by and the room is decorated with restful images of trees and forest with driftwood mirrors and coat racks adding the finishing touch.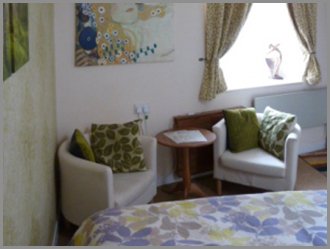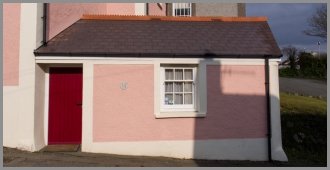 Travelling solo?
With a reasonably priced tariff and further discounts offered for single occupancy, our self contained studio room here at The Old School Hostel is popular with guests travelling solo too. For example, a 5 night break in August would cost £225.
The Landmark Trust and Longer stays…
One of the rooms in the hostel is themed as a homage to a favourite charity of ours, The Landmark Trust. Their cause is the saving of historic old buildings which then own their keep as holiday lets. Once, when life in London had all got a bit too much I upped sticks and ended up staying on the island of Lundy for a while. All the places to stay there are Landmarks and I'll always remember with affection and gratitude the sense of peace and serenity I found in Old Light Cottage, once the lighthouse keepers' store, that had been made into a little bedsit. Something about the description of it in the Landmark brochure really resonated with me…'solidly built of granite to the usual Trinity House standard it has in it just about everything one person can want'. I liked that. Slow down it was saying. Walk, read, stroll down to the Marisco Tavern for a quiet pint, see the sun rise. Just be.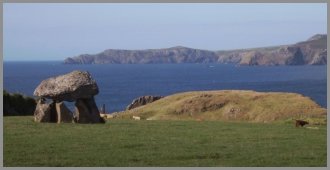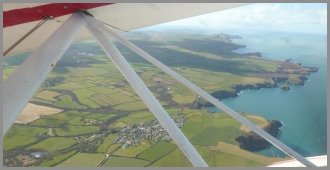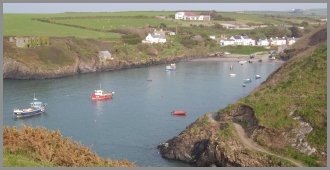 Old Light Cottage – Our Inspiration
Now we find ourselves in the lucky position of being able to offer our own little hideaway near the sea and Old Light Cottage has been our inspiration for the serenity and attention to detail that we hope Ty Popty also offers.
Though not as remote feeling as Lundy, our part of Pembrokeshire is a wonderful get away from it all destination too and if you're contemplating an extended stay here in our beautiful part of the world then perhaps consider Ty Popty as your base. Just as on Lundy, here you can really experience life at a different pace. Walk, read, write an old fashioned letter to a friend, relax. Just be. If you're thinking of a longer break do get in touch and we'll see if we can offer a special rate for your stay.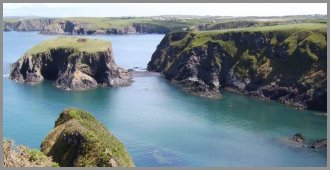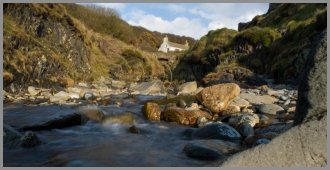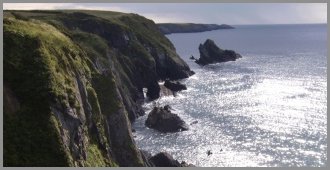 The small print:
The minimum length of stay in Ty Popty is usually 2 nights unless we are filling in the odd gap in bookings.
** Please note that if a group has booked the hostel for their exclusive use, guests in our self contained studio room will not have access to the facilities in the hostel such as the drying room, kitchen and lounge. Group bookings for the hostel tend to be made well in advance so we can usually advise Ty Popty guests of the situation regarding access to the hostel when you book. Do contact us if this is of concern to you.
* Ty Popty means Bake House. The Welsh slang for microwave is Popty Ping!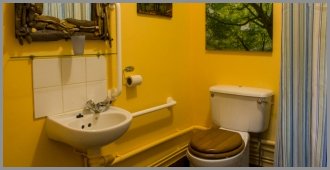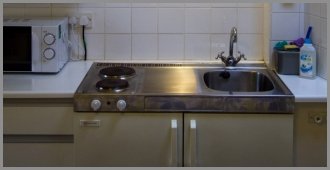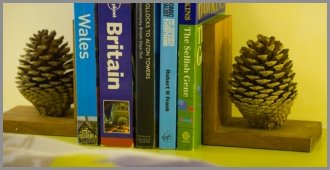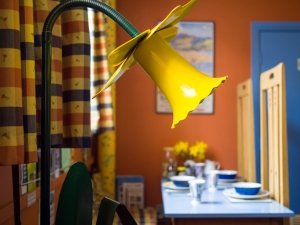 A complimentary light breakfast is included in the price. This comprises cereals, a quality muesli, a selection of porridges including an organic option with sultanas, a choice of bread for toast, butter or dairy free spread, marmalade, jams and marmite, fair trade tea and organic fair trade coffee and organic Welsh milk.
Guests can also enjoy a stroll down to our wonderful village cafe where James will cook a full English or Welsh breakfast to order for you.
TY POPTY, OUR SELF CONTAINED STUDIO ROOM TARIFF 2018
Rates include a light breakfast (see details below)
USUALLY THE MINIMUM LENGTH OF STAY FOR TY POPTY IS 2 NIGHTS

2 PEOPLE SHARING THE ROOM:
£27 PER PERSON PER NIGHT
TY POPTY: – SINGLE OCCUPANCY
£45 PER NIGHT
Towel Hire £1
ALL RATES INCLUDE A SELF SERVICE BREAKFAST WHICH INCLUDES CEREALS, A QUALITY MUESLI, SELECTION OF PORRIDGES, BREAD FOR TOAST, BUTTER OR DAIRY FREE SPREAD, MARMALADES, JAMS AND MARMITE, FAIR TRADE TEA AND ORGANIC FAIR FRADE COFFEE AND ORGANIC MILK. All ingredients as available.
COOKED BREAKFASTS ARE SERVED IN THE VILLAGE CAFE 7 DAYS A WEEK. SEE THE 'BED & BREAKFAST' PAGE FOR MORE DETAILS.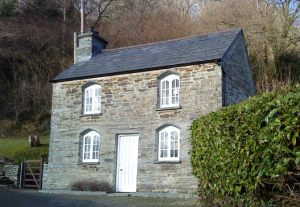 The Landmark Trust has in its care almost 200 historic buildings. Often saved from near dereliction, they are renovated into very special holiday lets. The rental they generate goes towards their upkeep and raises funds to assist save other fine old buildings and offer them a new lease of life too. It's a small charity that's very dear to our hearts and has been enormously influential on how we have set up and run The Old School Hostel.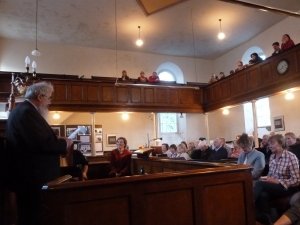 There are one or two modest parallels that we share with The Landmark Trust. The rental we pay for the hostel premises (it's owned by the Methodist Church) goes towards the restoration and upkeep of the fine old Grade II listed chapel that is in the same complex of historic buildings. Also, lots of Landmarks were never designed to be lived in, at least, not by humans (one was a pigsty, all be it a rather grand one!) and they all now provide a great deal of pleasure to the many thousands of people who have stayed in them over the years. Likewise, our old school building now has a new guise as the hostel and community hall and thus has a new lease of life too. The village kids who left the building after the very last lesson in 1966 would never have thought that in years to come it would provide a welcome and a bed for the night for a steady stream of visitors from all corners of the world.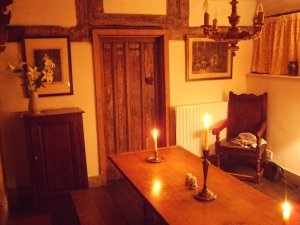 Perhaps most importantly of all, when you stay in a Landmark, always in the background is the subtle and satisfying feeling about how much energy and care and attention to detail and indeed love that has been put into the old place. Difficult to put a finger on because its twinned with a serenity you rarely find in this modern world, but there's a kind of generosity of spirit that pervades them. It's not an easy thing to emulate but we prefer to model ourselves on The Landmark Trust rather than Travel Tavern. It's more satisfying and fun for us and we hope for our guests too.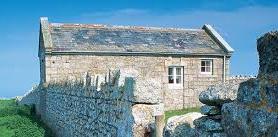 All the rooms in the Old School Hostel are themed. 2 of them are homages to our favourite charities. Room 2 is 'The Trees for Life Room' and Room 5 is 'The Landmark Room'. Landmarks sleep from 1 to 16 persons. Ty Popty, our self contained studio room is 'twinned' with one of the smallest and one of our favourites, little Old Light Cottage on Lundy.